Don't worry, we speak :
Español (Spanish), too!
Contxto – Colombian startup LAIKA is like a dog with two tails right now. Its platform for pet products and services has been growing in recent months and it's drawn the necessary investment to keep up its momentum.
LAIKA Co-Founder and CEO Camilo Sánchez recently told Contxto in an exclusive interview that the startup had closed its seed round for US$5 million.
Participating investors included Soma Capital, InQLab, Palm Drive Capital, as well as a couple of Colombian corporations.
The round also had some interesting angel investors including Justin Mateen (Tinder co-Founder), and the entrepreneur-brothers, Justin Kan and Daniel Kan.
The funds will serve to fuel its recent expansion to Mexico as well as grow within its native Colombia.
Startups offering products for our canine and feline companions have been the cat's meow among investors as of late.
Why it's a big deal: In April, Petlove closed US$48 million and nearly a week ago, Zee.Dog snagged US$18.8 million. Although note that these are Brazilian platforms. Meanwhile, LAIKA is the first to loop in investors for a contender from a Spanish-speaking country.
[wd_hustle id="InArticleOptin" type="embedded"/]

LAIKA sows its seed investment
Entrepreneurs and siblings, Camilo and Manuela Sánchez, alongside Tulio Jiménez released LAIKA into the world in April of 2018. Since then, it's achieved plenty of milestones.
Besides participating in Y Combinator's Summer 2019 Batch and closing this seed round, in Colombia, LAIKA generated sales for over US$10 million last year and doubled its growth month over month.
It also expanded into Mexico last May and LAIKA's CEO says it's met with a great response.
"Besides its size, Mexico City is a market where people tend to be big pet lovers and genuinely want a solution that helps them raise their pets," said Camilo Sánchez over the phone.
"That's made us quite happy because (…) the launch of LAIKA in Mexico City has been the launch that's had the quickest traction among the three markets in which we operate."
This helps explain why the majority of its seed investment (US$3 million) is tagged for its Mexico operations.
Likewise, to smoothen the delivery process, LAIKA plans to open a second distribution center in the capital and launch into either Guadalajara or Monterrey early next year. Though by the end of 2021, LAIKA will be operating in both cities.
Further down the line, LAIKA plans to operate in Santiago (Chile) for which it will open its Series A.
Distinguishing itself from the pack
It's worth noting that the Colombian startup isn't a marketplace per se. Rather, it offers a logistics service to deliver these goods and services to pet owners in Mexico City, Bogotá, Medellín, and coming soon, Cali.
When asked what sets LAIKA apart from your run-of-the-mill marketplace, Sánchez told Contxto the answer is two-fold.
First off, he says, they're experts in what they do:
"When it comes to the petcare category, we work very hard to be the experts. It's something neither Amazon nor Mercado Libre could ever offer. We firmly believe that pet owners need a little more. They need an ally, an expert that helps them better care for their pet," explained the Exec.
One way in which they achieve this, for example, is by offering pet owners a free veterinary-care hotline.
Secondly, the startup has full control over the supply chain process for delivering these products.
That makes it easier to oversee operations and improve the customer experience. Because as anyone who's ever had a sick pet can attest, it's in those stressful situations when you appreciate timely responses.
The devil is in the details
But LAIKA seeks to go the "extra mile," for its last-mile deliveries in other ways as well.
"We don't want to address just the premium pet market," said the startup's CEO. "We also want to reach those less affluent homes and give them an accessible and convenient solution."
It's also forged partnerships with platforms like Rappi to be more visible and accessible to pet owners.
Besides food and products for your four-legged friends, LAIKA also works to connect owners with virtually any service a pet might require. In Colombia, users will find dog walkers, veterinarians, trainers, photographers—it even showcases which restaurants are pet-friendly.
It's that level of attention to detail that helps distinguish this startup from other alternatives.
All things considered… it sounds like LAIKA's seed investors are barking up the right tree.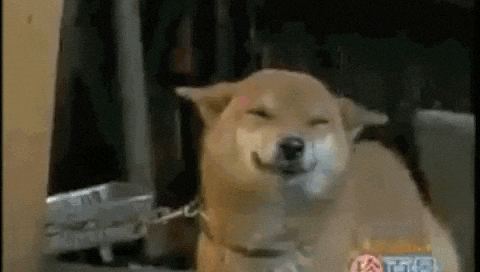 Related articles: Tech and startups from Colombia!
-ML