Contxto – Colombia's premier digital hotel chain, Ayenda, recently raised US$1.2 million in a seed round led by SoftBank beside 500 Startups and Kairos. This is the Japanese conglomerate's first investment in Colombia through its Latin American Innovation Fund worth US$5 billion.
Earlier this week, I held an exclusive interview for Contxto with CEO Andrés Sarrazola to discuss the epic investment. Thanks to his inside scoop, I learned about the company's origins and special technology.

How does Ayenda work?
Imagine you're off to Bogotá for a week of museum hopping, dancing, culinary adventures, etc. Naturally, you'll need a place to crash. Well, as an online hospitality franchise, Ayenda has built a network of companies using its algorithm to showcase properties, daily rates, sales, etc.

Originally, Ayenda began as a property management program. Over time, Ayenda transformed from a service to a sophisticated tech product in January 2018. Now it's providing its brand, technology and acquisition channels to partners in Bogotá, Medellín and Pereira.
"We give hoteliers our technology, which is our sales power machine," said Sarrazola, whose software boils down to two vital things: distribution and revenue management.
Today, there's a huge market for Ayenda to penetrate considering that 60 percent of Latin American hotels are independently-owned. The startup earns a percentage of the hotels' sales, generating more than US$1 million in the process.
Distribution

This software supports hotels in exhibiting rooms on platforms like Expedia, Booking, etc. By "distributing" firms across the web, Ayenda assists companies in terms of saving time and money considering most need to manually advertise on third party websites. To say the least, this can be a hassle.

Ultimately, this young enterprise with a team of 20 employees expedites the process by connecting partners to other major networks. Increased web visibility will result in increased sales, at least in theory. Ayenda also manages its own call center for clients to make reservations.

"In most cases, people in Latin America prefer to call directly even when they can book online," said Sarrazola.

Revenue Management

What makes Ayenda's technology even more advanced is the "revenue management" feature, meaning room rates regularly update based on a algorithm. Similar to how airline websites function, it's all about ebbs and flow on an hourly, daily or weekly basis.

"This way, we can increase or decrease rates as the rates change themselves," said Sarrazola who wants to help hotels sell rooms in the fastest and most cost-effective manner as possible. "If the company is having a special event or promotion, we can adjust to the changes to make the most out of each property."

Where wil the investment money go?

"With the money from SoftBank, we're going to scale our team of engineers," said Sarrazola, whose company only has five employees maintaining the technology. According to him, most of the funds will go towards scaling operations, especially in terms of team expansion.

Another aspiration is to grow from 45 hotels to at least 150, in addition to launching to new cities like Barranquilla, Cali and Cartagena by the end of next year. Also on the agenda is growing to other countries such as Argentina, Peru and Mexico.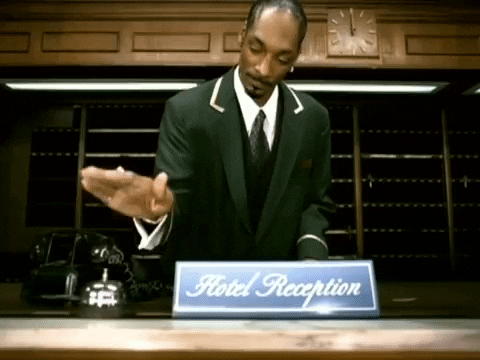 Who uses Ayenda?

Over 10,000 guests have used its platform since Ayenda's inception. Approximately 85 percent of users have been Colombian travelers while the rest are foreigners. There isn't so much competition with Airbnb considering the current demographic of local tourists using Ayenda.
"At this moment, Airbnb is more like an ally," said Sarrazola. "In the beginning, they were only trying to appeal to foreigners for short-term rentals but now they are operating on hotels. That means we sell our properties on Airbnb, too. We don't compete with them."
Conclusion

Personally, I prefer to use Couchsurfing when I travel for direct interactions and cultural exchanges with locals. Nonetheless, I understand the appeal and reliability of hotel services.
Seeing that hotels have taken a big hit with the influx of "new age homestays" like Airbnb, it seems like Ayenda is helping them get back on their feet and to compete better in the industry. Web visibility can really make a big difference.

-JA